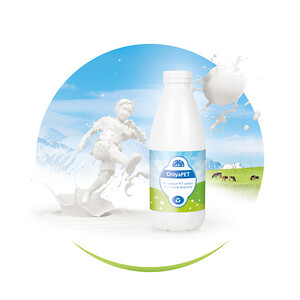 OmyaPET is a new and cost-effective opacifier for the production of white opaque PET bottles or white opaque BOPET film and ensures a lower environmental footprint in e.g. UHT milk bottles. Omya PET improves the production costs for bottles without compromising on mechanical and optical properties.
OmyaPET meets EU 10/2011 food contact requirements and is made from highly selected products certified by Bureau Veritas as 100% recycled material.
This new product family reflects the company's commitment to offering sustainable and innovative solutions to the polymer industry.
For more information please visit omyapet.omya.com